About Sally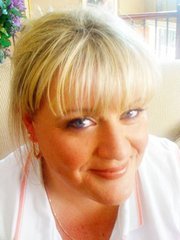 Top training. Professional results.
Sally Foley is a 2012 Registered Massage Therapy graduate of the West Coast College of Massage Therapy. Their 3000-hour RMT program from which Sally graduated is widely considered to be the pinnacle of massage therapist training in North America. Find out more about the benefits of a Registered Massage Therapist by clicking here.
She resides and works in Guildford, Surrey, BC, and is familiar with a wide variety of massage techniques to assist with your issues and help with relaxation, including deep tissue massage, trigger point therapy, myofascial release, and swedish massage.
Sally also has a keen interest in integrating scientific research with massage. Her interest and research talent was recognized by the Massage Therapists' Association of BC's Clinical Case Report Awards, where Sally's research study on post-mastectomy massage won a first place award.